Worship
Worship is...
A Fitting Response to Who God Is,
characterized by a deep sense of awe and wonder – a deep awareness that as we gather, the Lord of all creation is among us by his Spirit.
As we are told:
"The Lord is in his holy temple; let all the earth be silent before him." - Habakkuk 2:20
A Fitting Response to What God has Done,
characterized by deep and genuine expressions of praise and adoration. For when we come before this God, we do not come as those who are still separated from him by our sin, but as those who have been redeemed through the precious blood of Christ. As we read:
"God made him who had no sin to be sin for us, so that in him we might become the righteousness of God." - II Corinthians 5:21
A Fitting Response to What God has Promised to Do,
pointing us toward the future - not just the coming kingdom of Christ he will bring at his return, but also toward the rest of our time in this life. It is through his people that God has purposed to build his church, so we turn to Scripture to inform us as to how God would have us face the days in which we live, while we look for every opportunity to invite others into the salvation we share. Paul describes this beautifully:
"Do everything without complaining or arguing, so that you may become blameless and pure, children of God without fault in a crooked and depraved generation, in which you shine like stars in the universe as you hold out the word of life…" - Philippians 2:14-16a
Thus, worship not only gives us a way to deal with the past and to understand the present, it also propels us into the future with confidence and hope as those who have been brought out of darkness and into God's wonderful light – as those who await his coming and the kingdom that he will bring.
Because of the deeply emotional aspect of these truths, music is a central component in worship. This has been true throughout the history of God's people as we see throughout the scriptures. We are told:
"Sing joyfully to the LORD you righteous; it is fitting for the upright to praise him… Sing to him a new song; play skillfully and shout for joy." - Psalm 33:1 & 3
Scripture plays a central role in worship, as you may have noticed from this brief description here, for it is Scripture that reveals to us with the truest clarity all of these things. As a visual expression of this fact, the pulpit stands in the center of our worship space with the Word of God prominently placed upon it.
What to Expect in Our Worship Services
Our Sunday morning worship services contain a blend of traditional hymns and contemporary worship music. To preview our services for yourself, we encourage you to visit our Live Streaming Page where you can view services as they are happening on Sunday mornings at 9:00 AM Sept thru May AND 10:00 AM during the summer months (Memorial Day weekend thru Labor Day weekend), or view previously recorded services and Sunday School classes.
We celebrate the Lord's Supper on the second Sunday of each month. All those who acknowledge Jesus Christ as their Savior are welcome to participate. However, we respectfully ask that those who have not acknowledged Him refrain from partaking of communion.

We also have a few special services scattered throughout the year:
Acoustic Praise – Our group of guitarists lead us in a time of worship that includes hymns and contemporary worship songs, Scripture readings, and prayer, usually on a Sunday evening.
Simple Services – Our morning service music is led by a smaller group of musicians alongside the pastor. Still containing the normal liturgy, this has a different and more intimate feel to it in its simplicity.
Guitar Services – Several of our guitarists lead the morning service music without piano or other instruments. This is usually more upbeat than our typical services.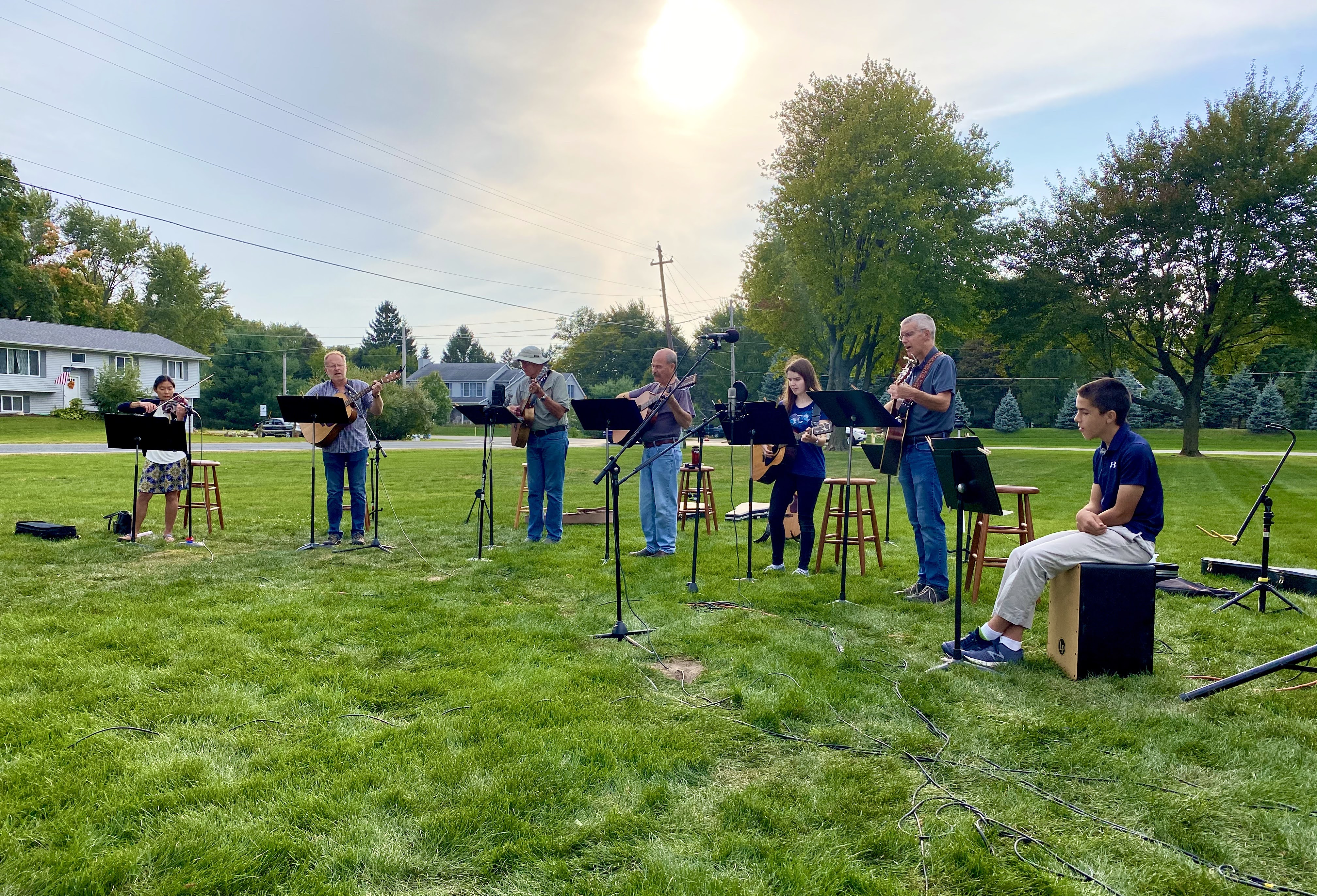 Contact our Director of Worship, Will Burrows, if you have any questions - wburrows@crcsj.org.